Many will watch in Lawrence
During the election, Democrats partied at Abe and Jake's Landing as the returns came in. More parties will be had for the inauguration — and Obama's impact on America will undoubtedly be felt here as well.
Obama supporters celebrate election locally
Not all of Obama's supporters will be able to go to Washington to watch the inauguration. Some will stay in Lawrence and celebrate, much like they did after his electoral victory.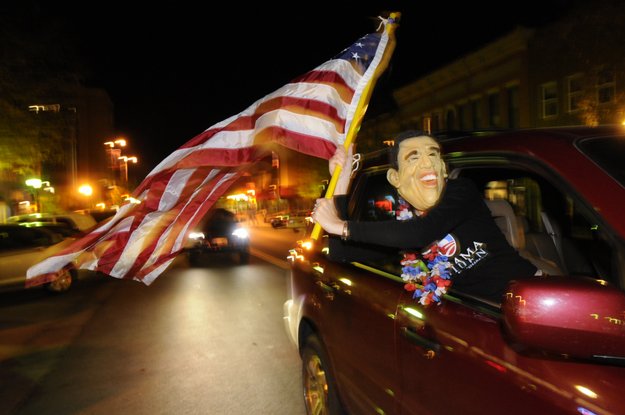 Asante Bradford gave his bosses nearly three months notice that he would not be at his desk on Jan. 20. A day after Barack Obama's historic presidential win, Bradford knew he wanted to be able to whoop it up when Obama was sworn in as the nation's first black chief executive — and that he couldn't do that at work.
Barbara Ballard said that while growing up during the Civil Rights era she always believed that during her lifetime the United States would elect a female president and an African-American president.
As Barack Obama prepares to become the 44th President of the United States, most political observers are betting that his administration's signature piece of legislation is already in the hopper. Even before it has been hatched, the expected economic stimulus package is being labeled as the largest public works project since the creation of the U.S. interstate system.
Outside observers agree — it's pretty likely that newly-minted President Barack Obama will be able to deliver on the change he has promised the country. At least parts of it, anyway.