Sara Shepherd Lawrence Journal-World reporter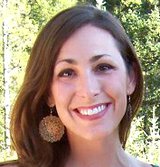 I'm the Lawrence Journal-World's enterprise reporter, tasked with finding interesting stories that reflect Lawrence, Douglas County and surrounding communities. My beat includes daily news articles and more in-depth projects on a variety of subjects. Previously, I was a cops and courts reporter for The Kansas City Star, where I covered untimely death or destruction of some kind most every day for a few years. I've also covered suburban city government and schools for The Star and The Shawnee Dispatch. To reach me, call 785-832-7187 or send email to sshepherd@ljworld.com. Follow me on Twitter at twitter.com/saramarieshep.
Recent stories
March 18, 2014
Douglas County issued a burn ban today that will stay in place for the next month, yet still allow some opportunity for burning pasture at safe times.
March 9, 2014
If many people ever truly believed in the Tonganoxie Split, it's a good bet that number dropped on May 11, 2000.
February 28, 2014
Kansas has attracted an onslaught of national criticism over a proposed bill that media often have summarized as allowing discrimination against gays.
January 27, 2014
Sarah B. Gonzales McLinn, 19, has been charged with first-degree murder in the death of Lawrence resident Harold Sasko, 52, according to the Lawrence Police Department and the Douglas County District Attorney's Office.
January 24, 2014
A rural Douglas County schoolhouse built in 1900, with roots going back to the 1850s, is one of the newest additions to the National Register of Historic Places. est additions to the National Register of Historic Places. The Kansas State Historical Society announced this week that Clearfield School at 2162 N. 600 Road, northeast of Baldwin City in Palmyra Township, is now one of 1,350 Kansas properties on the national register.
January 22, 2014
A judge has dismissed a charge against a Baldwin City woman accused of hosting minors consuming alcohol, citing wording of the statute in question. Sherry L. Haskell had been scheduled for trial this week in Douglas County District Court. Instead, during a hearing Tuesday, Judge Sally Pokorny stood by her decision to dismiss the case despite a motion by the state to reconsider.
October 23, 2013
October 15, 2013
July 8, 2013
May 30, 2013
Organizers learned two big lessons after turning hundreds away from the inaugural Winesong at Riverfest wine tasting event in De Soto. People — a lot of people, it turns out — are interested in trying Kansas wine. And, in order to better accommodate them, this year's event would need some major tweaking.
Recent photos