Learning an art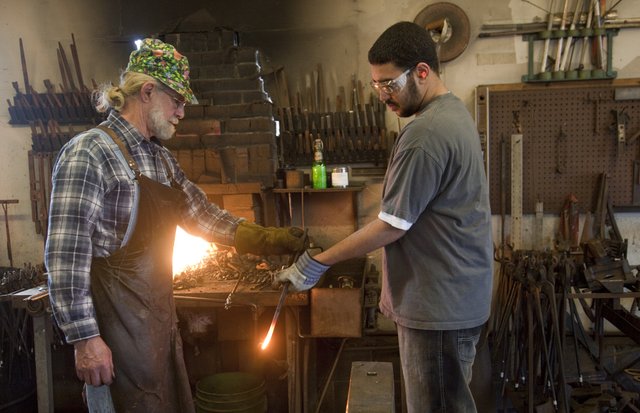 Walt Hull, left, teaches Van Go Mobile Arts artist Miquel Brown, 18, how to forge a piece of iron at Walt Hull Ironworks Thursday, Feb. 17, 2011.
Stories this photo appears in:

The young adults at Van Go Mobile Arts are best known for their pieces of brightly painted furniture. But on Thursday, a crew of four put down their paintbrushes and picked up hammers to learn the ancient art of blacksmithing.