May 12 storm damage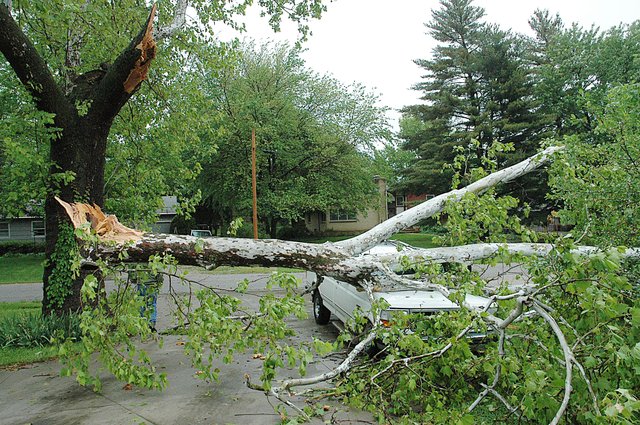 A huge tree limb was snapped off during Thursday night's storm and leveled this truck and two cars in the 200 block of Elm. It was the biggest damage reported in Baldwin City. There was heavier damage north of town around the area of the Cedar Hill Gun Club and photos of that damage will be posted. There was 2.6 inches of rain associated with the storm in the Vinland area. Send your storm photos and reports to jmyrick@baldwincity.com.
Stories this photo appears in:

Wednesday night's raging thunderstorm made for a nightmare on Elm Street. "It was really to me," said Dave Richardson, who had two cars destroyed by a massive fallen limb at 233 Elm Street.