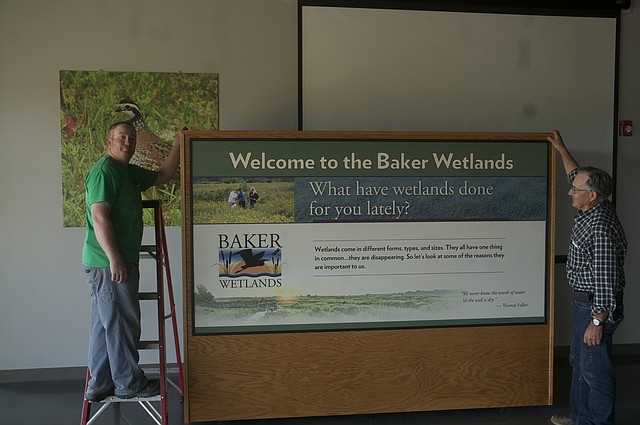 Jon Boyd, manager of the Baker Wetlands, and his father Roger Boyd, Baker director of natural areas, show off one of the display cases with graphic panels that would be on display at the Baker University Wetlands Discover Center. There will be an open house for the new Discovery Center from 9 a.m. to 4 p.m. Saturday and 1 to 4 p.m. Sunday.

Stories this photo appears in:

There's a sly trick in the design of the sidewalk leading from the parking lot to the new Baker University Wetlands Discovery Center. As visitors leave the parking lot, they encounter a fork in the sidewalk.