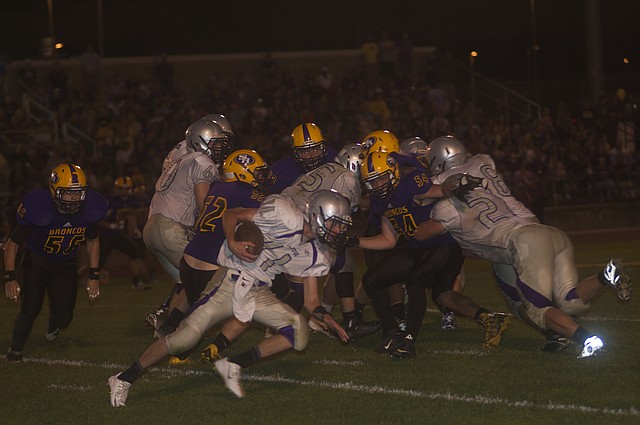 Baldwin senior quarterback Garrett Burkhart keeps his balance to make first half yardage. Garrett threw for a touchdown, recovered a fumble and had an interception in the Bulldogs 23-18 loss.
Stories this photo appears in:

Spring Hill — Spring Hill wrapped up its first victory of the season when the Broncos tackled Baldwin quarterback Garrett Burkhart in the end zone with 2:12 to play. Together with its successful recovery of the ensuing onside kick, the safety gave Spring Hill a 23-18 victory in the hard-fought Frontier League game.