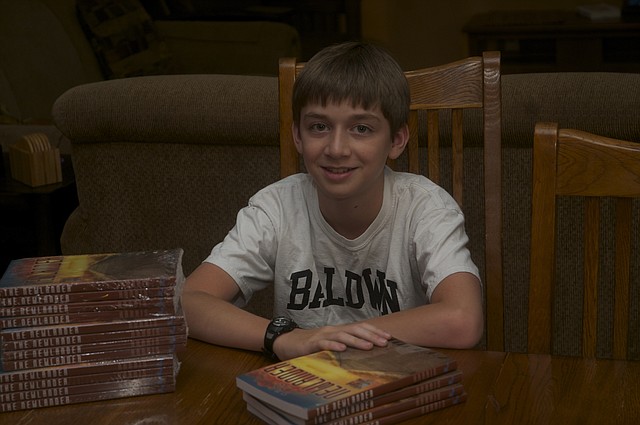 Ty Harris sits with copies of his science-fiction novel "Newlander" that he wrote two years ago. He will have a book signing from 5 to 6 p.m. Nov. 18 at the Baldwin City Public Library.
Stories this photo appears in:

Words about his new novel are hard to coax from 13-year-old Ty Harris. "He's shy," his mother Sarah Harris said. "He doesn't like to talk that much." It's different when putting words to paper, especially when his mind is consumed with a new plot idea.