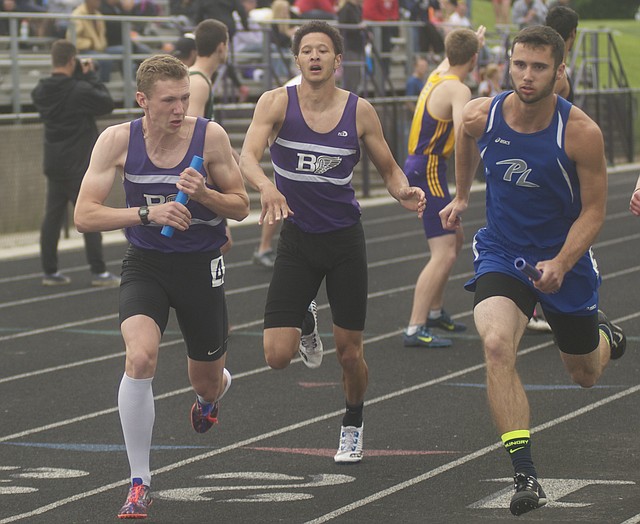 Darius Johnson hands off to fellow Baldwin High School junior Dakota Helm for the final leg of the 4x400-meter relay at Friday's 4A regional meet at KC Piper. Helm overtook a Perry-Lecompton runner in the final 150 yards to win the race and give the Bulldogs enough points to win the regional title.
Stories this photo appears in:

PIPER — The Baldwin High School track teams took home 4A regional team titles Friday with the boys team doing so in much more thrilling fashion than the girls.