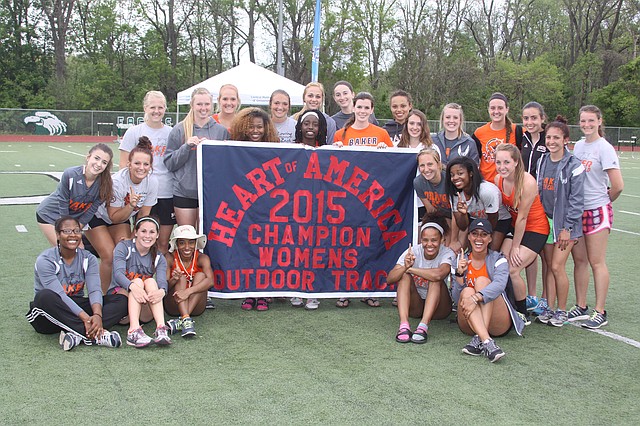 Members of the Baker University women's track team pose Saturday with the championship banner after winning the school's fourth-straight conference team title. The men's team won the school's fifth-straight title.
Stories this photo appears in:

The Baker University men's and women's outdoor track and field team captured another Heart of America Athletic Conference Championship on Saturday, as the men's team raced to its fifth-straight conference title, while the women's team earned its fourth-straight championship.