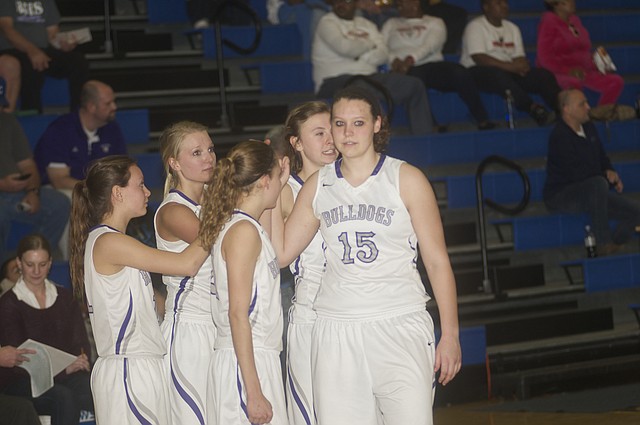 All five starters on the Baldwin High School girls basketball team earned Frontier League post-season honors with Maddie Ogle name to the first team and juniors Madeline Neufeld and Kyna Smith and seniors Corey Valentine and Alexia Stein named to the first team.
Also honored was senior center Christian Gaylord, who was selected to the All-Frontier League second team.
Stories this photo appears in:

Six Baldwin High School basketball players earned All-Frontier League post-season recognition in a very competitive year that saw two the league's girls teams earn state title berths in their respective classes and college coaches drooling over one sophomore forward. Baldwin senior Maddie Ogle was the Bulldogs' lone first-team all-league selection on either the girls or boys teams. If it seems as if the Bulldogs were overlooked, consider Paola, which was undefeated until the Panthers lost in the 4A Division I championship game to Bishop Miege, also landed only one player of the first team in junior Morgan Laudan.