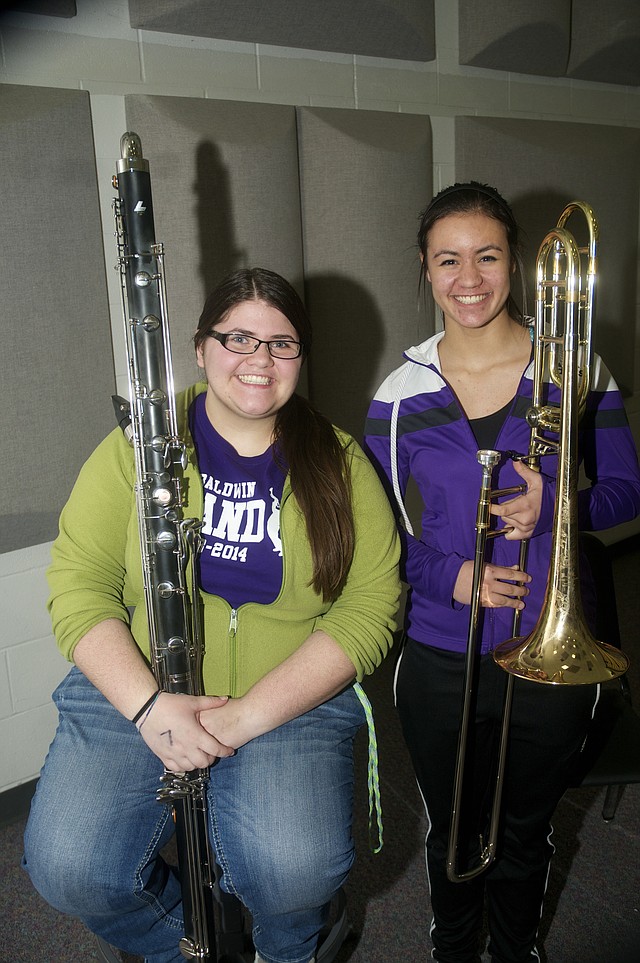 Junior Megan Lawrenz and senior Kymbr Simmons represented Baldwin High School in the State Honor Band. It was the second time Lawrenz has been selected to the band on trombone and the third time for Simmons on contra clarinet.
Stories this photo appears in:

More than a week after playing in the State Honor Band, two Baldwin High School students say the experience still gives them chills. "I get goosebumps just talking about it," senior Kymbr Simmons said Monday. "It was a week ago and when I think about it, I still get chills.