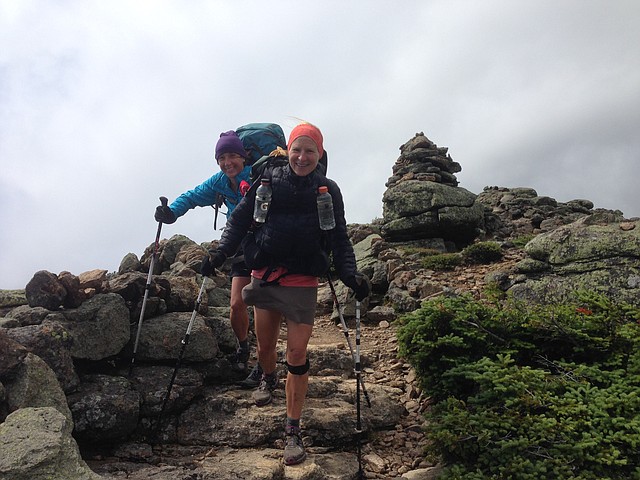 Lawrence resident Joanne Renfro and a hiking partner who went by the trail name "Murphy" hiked most of the second half of the trail together.
Stories this photo appears in:
Lawrence artist's epic hike inspires others to tackle new goals one step at a time
A Lawrence artist took an epic hike in the woods to meet her ultimate goal: walk the entire Appalachian Trail. But one expert says you don't have to set giant goals to get big benefits.