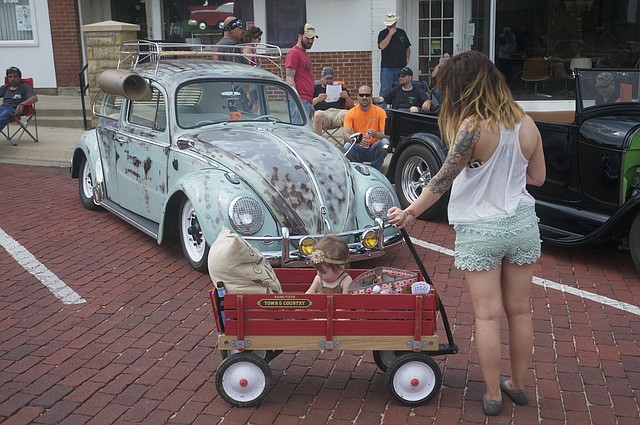 A young mother stops to look at a vintage VW bug at the Baldwin City Chamber of Commerce car show in June. The show was one of many events that drew visitors to the community, and was one of many events that kept the chamber busy after it added Hank Booth its first-ever executive director. Later in the year, Jennette Blackmar state as office manager at its new office location in the Lumberyard Arts Center.
Stories this photo appears in:

The top Baldwin City story of 2014 kept giving through the past 12 months by prompting changes in City Hall, which is the top local story of 2015. In April, city voters significantly changed the Baldwin City Council with the election of three new members. The shake up came after two setting members of the council, Jason Mock and Ken Wagner chose not to seek another terms.