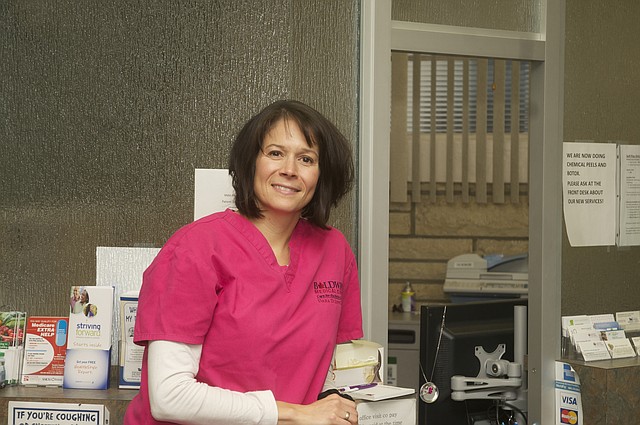 Saturday's Festival of Lights Parade will give Dr. Dara Lowe an opportunity to say goodbye to the community before leaving to join her husband, Chris, in their family's new home in Colorado. Lowe has been selected grand marshal of the parade and will ride the route with her three sons, Cameron, Jake and Bryce.
Stories this photo appears in:

At the conclusion of an appointment Monday, Dr. Dara Lowe shared a goodbye embrace with a patient in the lobby of her downtown Baldwin City clinic. It's a scene likely to be repeated often in the coming weeks as Lowe prepares to leave the practice she has built during the past four years and join her husband, former Baldwin City Administrator Chris Lowe, in Monument, Colo., where he took a position as town manager.