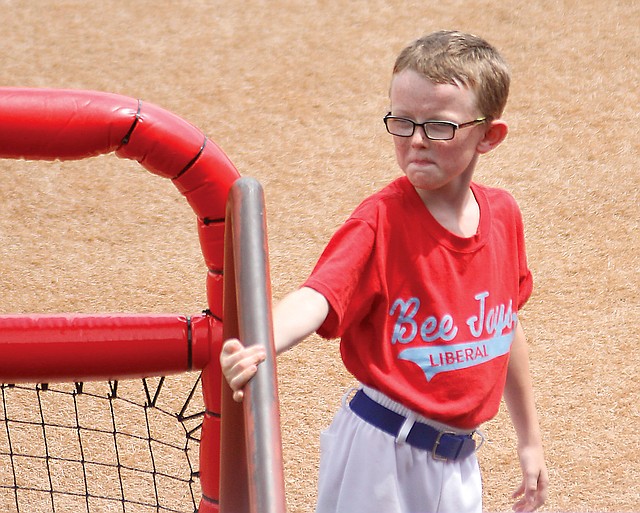 Kaiser Carlile died Sunday, a day after he was hit by a follow-through swing near the on-deck circle during the Liberal Bee Jays' game in Wichita. The boy was wearing a helmet.
Stories this photo appears in:
The National Baseball Congress suspended using batboys and girls during its World Series games in Kansas following the death of a 9-year-old boy who was accidentally hit in the head with a bat during a game.