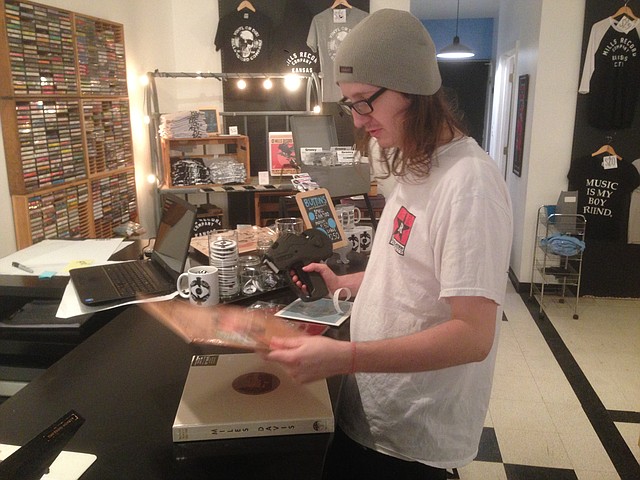 Mills Record Company employee Matt Perrin pricing special RSD releases including a Miles Davis box set and the Trojan Records: Rude Boy Rumble compilation.
Stories this photo appears in:
Vinyl fanatics will want to check out the area's Record Store Day events this Saturday. What started out as a small event to boost the visibility of America's remaining record stores has since become a big deal, with live music, giveaways, free food, drinks and hundreds of special record releases.