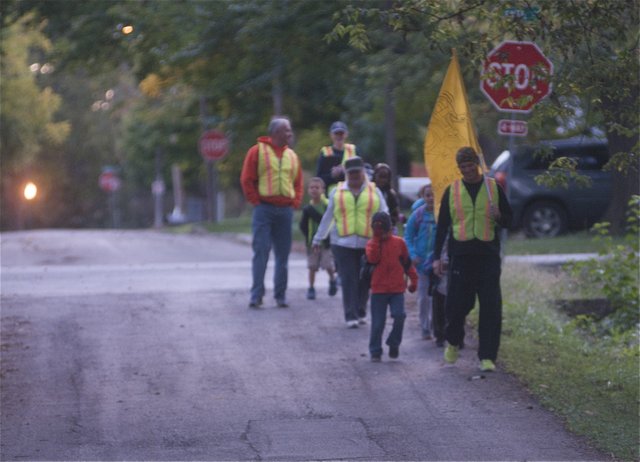 Carrying a large yellow flag to alert sleepy commuters of its presence, Scott Schoenberger leads the students participating in the Walking School Bus down Elm Street toward the Baldwin elementary school campus. The program meant to promote fitness started Oct. 1 and will continue five more weeks this fall.
Stories this photo appears in:

Savion Gislar was in a good mood Monday morning as he briskly walked to school with 11 classmates.
"I like the exercise," the fourth-grader said. "I like walking with my friends." A few minutes earlier, Gislar and the other students received instructions from Cheryl Schoenberger on the behavior expected of them during the walk. There was to be no horseplay, they were to listen to her and other adult escorts sporting yellow vests, which included four Baker University student volunteers, and be mindful of traffic.