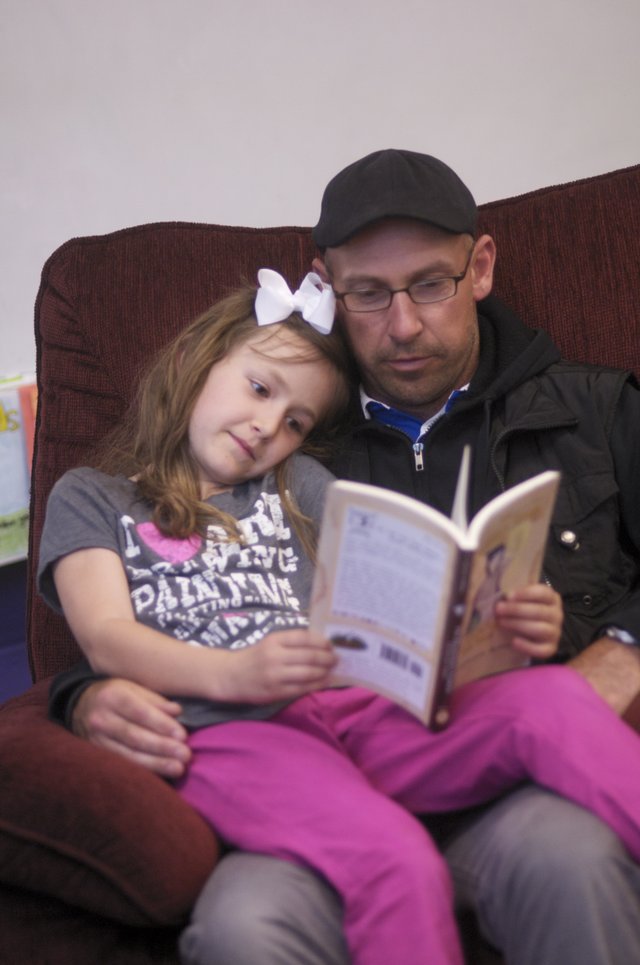 From a chair in his fifth-grade classroom, Matt McCune and his 9-year-old daughter Marley look through the latest book in "The Professor's Nephew" series released under his pen name, M. Addison McEwan.
Stories this photo appears in:

The wall above the door to Matt McKune's Baldwin Elementary School Intermediate Center fifth-grade classroom is decorated with pennants of teams that exist only in his active imagination. "When I was 8 years old, I created a flip basketball game," he said. "We played it all the way through college. Those are the teams in the league."