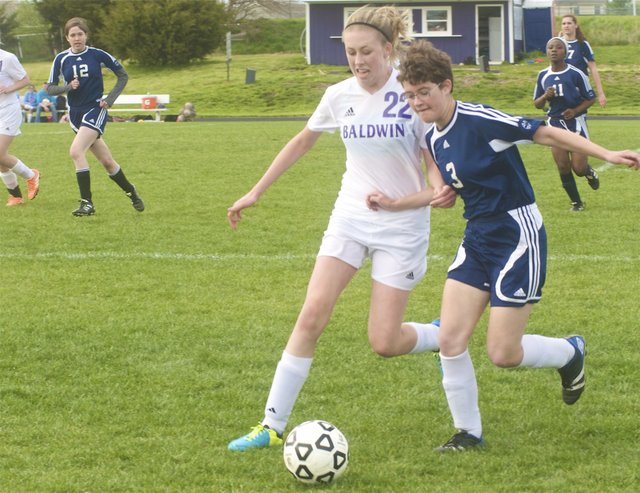 Sophomore Mackenzie Russell presses the attack in Thursday's 4-0 Bulldog victory against Bishop Seabury.
Stories this photo appears in:

The Baldwin High School girls soccer team today won its third match of the season and its second in the last three games with a 4-0 home shutout of Bishop Seabury Academy. Baldwin got two goals each from sophomore Erica Petry and junior Sierra McKinney in the victory.