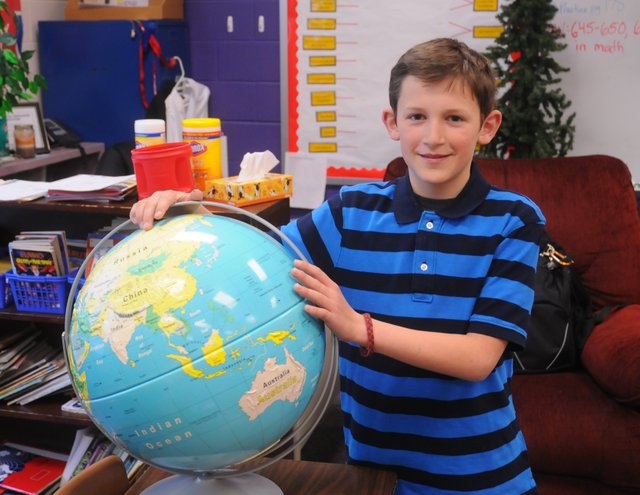 Fifth-grader Grady McCune will follow up his BESIC geography bee championship with a trip Friday to Abilene to compete in the state competition.
Stories this photo appears in:

Fifth-grader Grady McCune knows Madagascar is a large island in the Indian Ocean and not just an animated movie. He can also locate on the map such current global news hotspots as Ukraine and Malaysia. That map knowledge has won the Baldwin Elementary School Intermediate School student two straight school geography bees and has earned him a trip Friday to compete in the state geography bee.