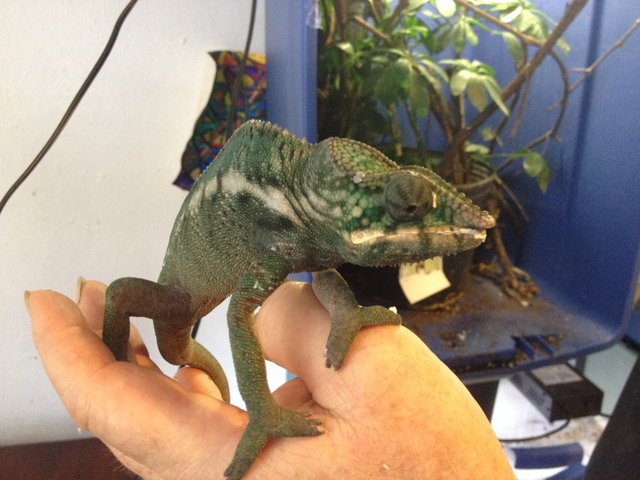 A male Nosy Be Panther Chameleon, simply named "Blue" for now, checks out his surroundings while perched on Ted Kasckow's hand. Kasckow says he'll have to come up with a better name for "Blue" who will be a father soon; his mate just laid a batch of 30 or more eggs. Kasckow said he likes the males to have unique names since he keeps track of genetic lines to prevent inbreeding. "I like to make them particularly goofy," he said.
Stories this photo appears in:

Ted Kasckow peers into the cage, trying to point out each of his three newest purchases. "That's the fun part about chameleons — trying to find them," he notes.