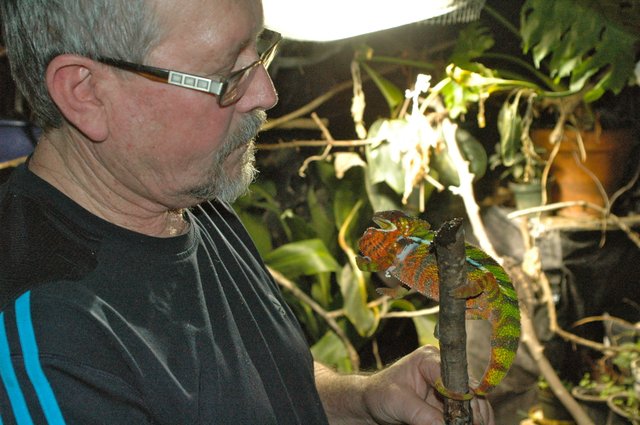 Ted Kasckow holds Buckmeister, a wild-caught male Ambilobe Panther Chameleon from Madagascar, in the "jungle room" in his basement.
Stories this photo appears in:

Ted Kasckow peers into the cage, trying to point out each of his three newest purchases. "That's the fun part about chameleons — trying to find them," he notes.