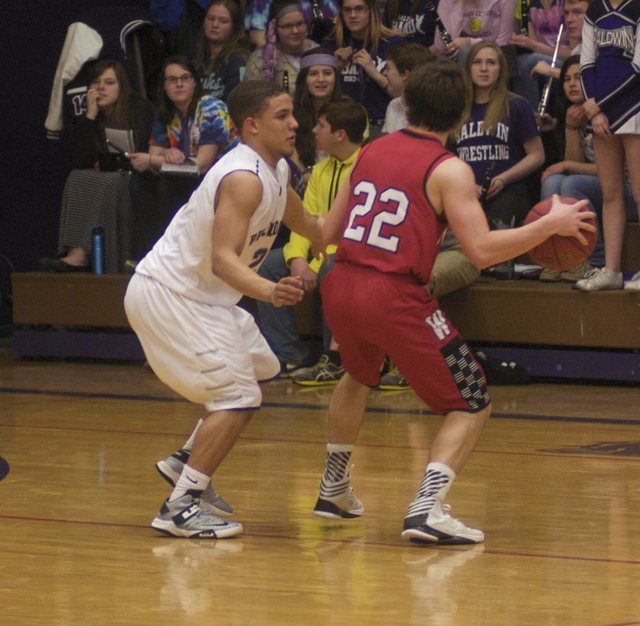 Baldwin Cornell Brown applies pressure to a Wamego player during the fourth quarter of the Bulldogs 45-36 victory Friday in the opening round of sub-state. Baldwin will face Topeka-Hayden tonight at the BJHS gym for the tournament title and a trip to the state tournament.
Stories this photo appears in:

The Baldwin Bulldog boys overcame a frigid third quarter to defeat Wamego, 45-36, and advance the title game of the sub-state tournament. Baldwin will play Topeka-Hayden Saturday for a berth in the Division I 4A state tournament at Baldwin. Hayden defeated defending 4A state champion Ottawa, 58-53, in the night's second game.