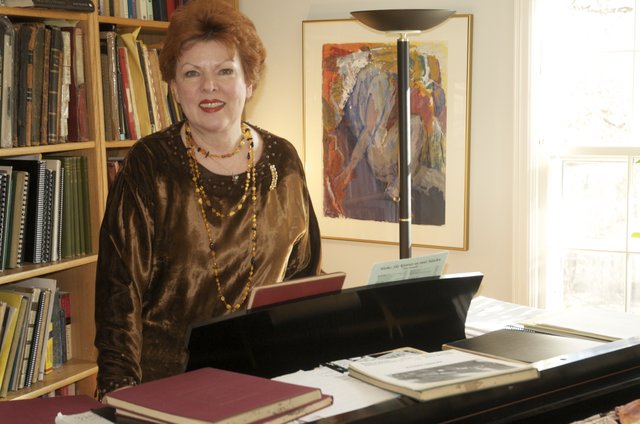 Joyce Castle, Baldwin City native and former a mezzo soprano with the New York City and Metropolitan operas, was one of three designated Thursday as University Distinguished Professors at Kansas University.
Stories this photo appears in:

Three Kansas University faculty members, representing a broad spectrum of academics, have been named University Distinguished Professors, KU officials announced Thursday. Receiving the title were Joyce Castle, a globally acclaimed opera singer; Rolfe Mandel, an internationally known geoarchaeologist; and Jorge Soberon, a leading ecologist.