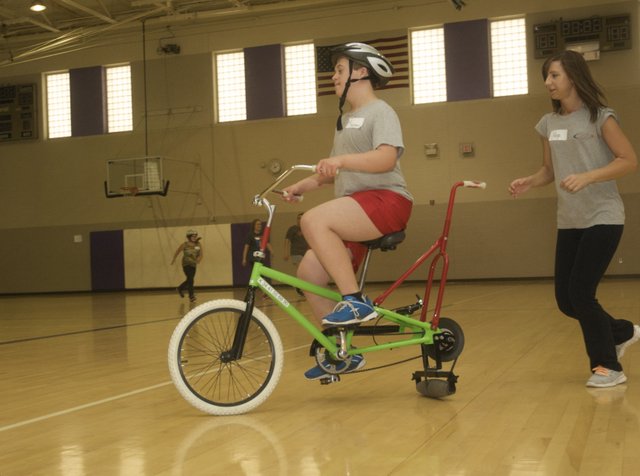 ICan Shine Bike Camp volunteer Paige Brant of Eudora races to keep up with Kaden Studley as he learns Thursday to weave through cones in a specially equipped training bicycle inside the Baldwin High School gymnasium.
Stories this photo appears in:

After a brief rest last Thursday morning in the Baldwin High School gymnasium bleachers, Kaden Studley raced back to his bicycle on the gym floor. As his mother, Gayle Studley of Ottawa, looked on from the bleachers, her son launched himself forward to start circling the gymnasium, sometimes weaving in and out of cones set up on one side of the floor. When he arrived June 9 for the first session of the ICan Shine Bicycle Camp at the high school, Studley didn't know how to ride a bicycle, his mother said.