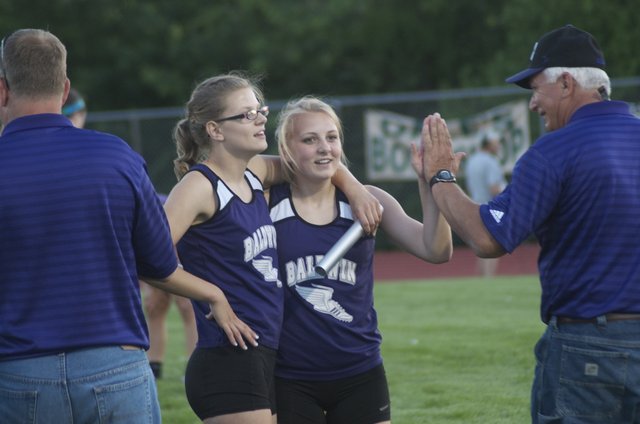 Coach Ted Zuzzio congratulates Glenn Kelley McCabe (left) and Elizabeth Sigvaldson after they and teammates Kaitlyn Barnes and Carol Whaley won the 4 by 400 relay at the 2013 Frontier League track meet. Hall of fame coach Zuzzio retired from full-time teaching this year but indicated his would likely remain the Buldogs' girls track and field coach.
Stories this photo appears in:

When the 2014 Baldwin High track and field season started, girls coach Ted Zuzzio said it would be his "swan song" before he entered retirement. That theme continued throughout the season and included an announcement the Frontier League meet at Liston Stadium would be his last home meet as coach of the Bulldogs.