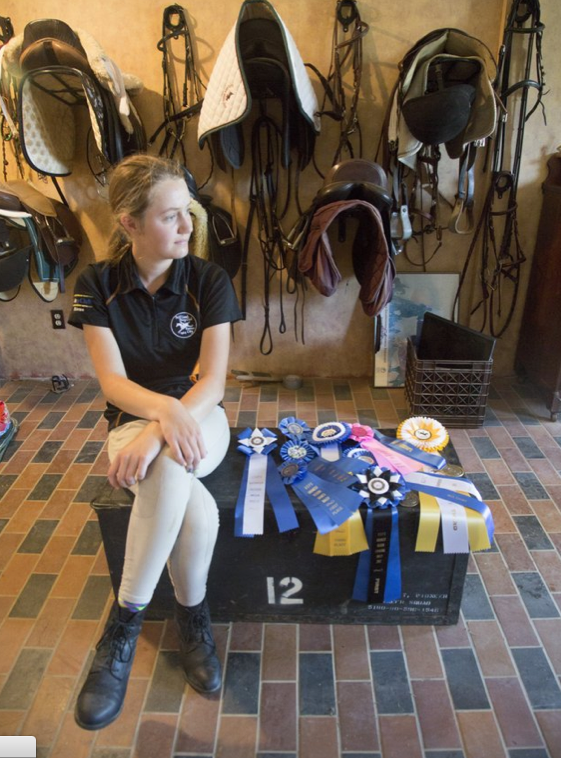 Fifteen-year-old Riese Wismer, a Baldwin High student, has found success in equestrian riding as her many ribbons show off her hard work though the years.
Stories this photo appears in:

Buddy gallops on the sand-covered course, his caretaker and owner, 15-year-old Riese Wismer, on his back. As they ride past an orange traffic cone, Riese, wearing a velvet tortoiseshell helmet, leans down and grabs a small wooden flag sticking out of it. Buddy doesn't slow a bit. "Goo' boy, goo' boy," she says, patting his neck.