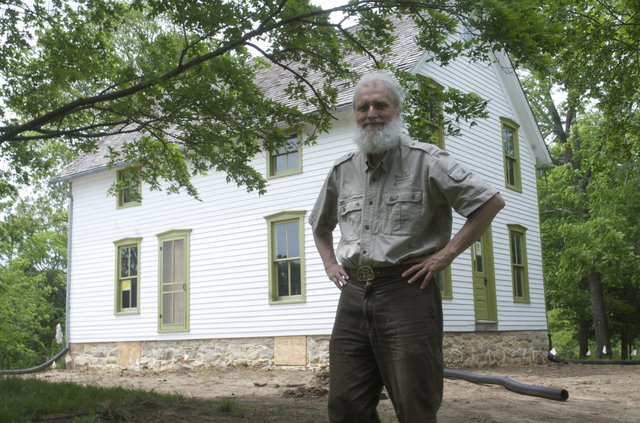 Kerry Altenbernd, vice president of the Black Jack Battlefield Trust Inc., will portray John Brown during interactive tours Saturday at the battlefield 3 miles east of Baldwin City. The big news of the weekend is the expected reopening of the Robert Hall Pearson farmhouse after renovations to stabilize the structure.
Stories this photo appears in:

The site manager of the Black Jack Battlefield expects the renovated Robert Hall Pearson farmhouse to be open for this Saturday's 158th anniversary of the first armed showdown between pro-slavery and Abolitionist forces of the Civil War era.