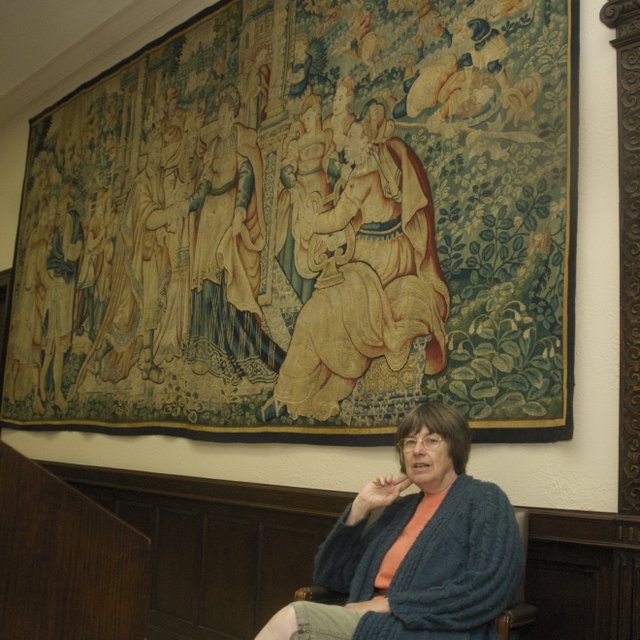 Baker University director of library services Kay Bradt sits in the display room of the Quayle Bible Collection under a 16th Belgian tapestry depicting scenes from the life of King David. In the coming weeks, Bradt will organize a show from the collection on the theme of its books and culture.
Stories this photo appears in:
When asked to name her favorite item in Baker University's prized Quayle Bible Collection, Kay Bradt qualifies her answer with the that acknowledgement it changes regularly as she researches and studies the collection. There's a lot for the Baker University director of library services to choose from in the collection housed in the Spencer Wing of Baker's Collins Library.