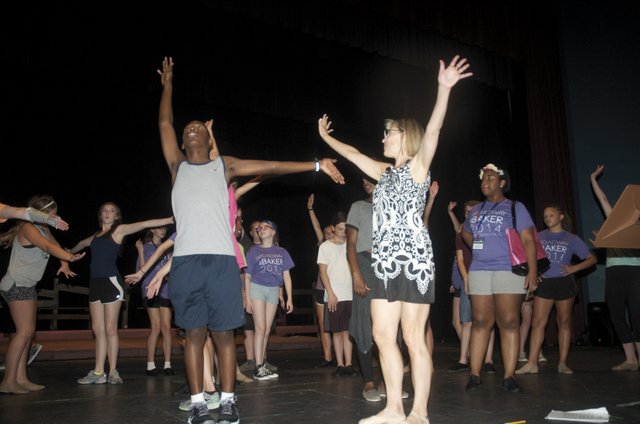 Broadway at Baker choreographer Andrea Skowronek shows performers at the musical theater camp the proper way to finish a dance move at a Monday rehearsal. The 55 teenagers at the musical-theater camp will present the musical "The Wiz" at 2:30 p.m. Sunday at Rice Auditorium.
Stories this photo appears in:

As she caught her breath Monday after an hourlong rehearsal of a dance routine, Hannah Parks explained why she decided to attend the Broadway at Baker musical theater camp. "I think it's a really fun opportunity to get close to people who like singing and acting and a way to meet people with careers in musical theater," she said.