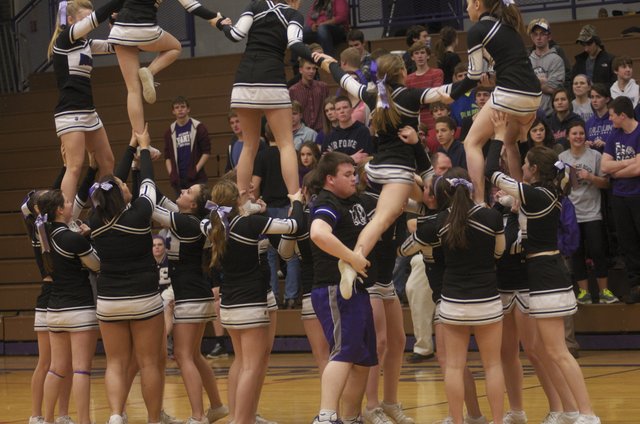 BHS sophomore Spencer Young lifts a fellow cheerleader in a pyramid routine during a recent Bulldog basketball game. Young has lost 30 pounds since and put on muscle mass since he joined the team in May and has been able to drop medication for type 2 diabetes.
Stories this photo appears in:

It's hard not to notice Baldwin High School cheerleader Spencer Young as he races to his spot on the basketball floor during a timeout. The sophomore's 5-foot, 10-inch husky frame stands in contrast to the nimble girls who scale up the three tiers of a pyramid or do back flips the length of the court. And it is impossible to overlook he's the only male on the team.