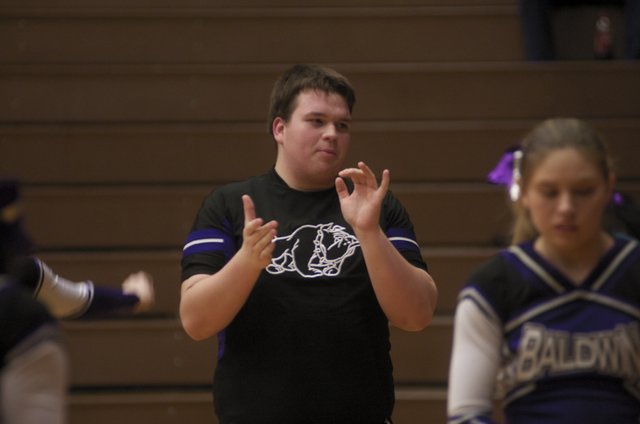 Baldwin High School sophomore Spencer Young applauds before Friday's Bulldog boys basketball game. Young is the second male to be on a BHS cheer squad, following in the footsteps of Riley Grammer, who is now a cheerleader for Kansas University.
Stories this photo appears in:

It's hard not to notice Baldwin High School cheerleader Spencer Young as he races to his spot on the basketball floor during a timeout. The sophomore's 5-foot, 10-inch husky frame stands in contrast to the nimble girls who scale up the three tiers of a pyramid or do back flips the length of the court. And it is impossible to overlook he's the only male on the team.