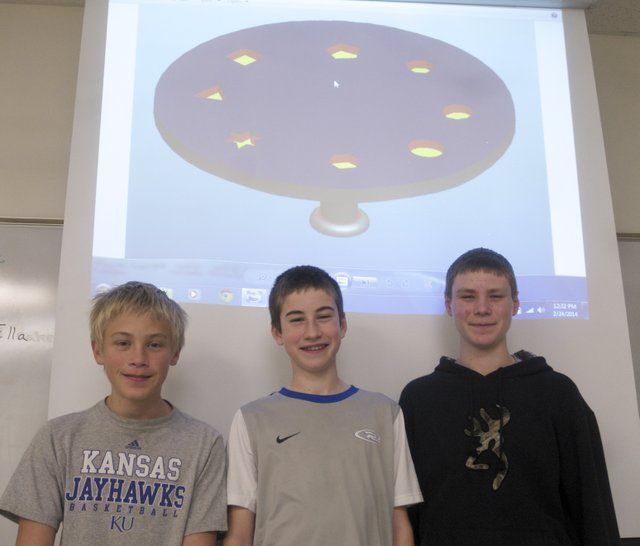 From left, Jake Grossner, Jacob Bailey and Britten Coates stand under a CAD drawing of a shape table Grossner drew as part of the national Christopher Columbus Awards contest they entered on a team that includes Joss Bathke (not pictured). The four seventh-graders proposed a mobile lab equipped with tools an occupational therapist could use at rural Kansas schools.
Stories this photo appears in:

Four Baldwin Junior High School students are awaiting word on whether their entry into a U.S. Department of Defense-sponsored contest will earn them a summer trip to Disney World. Should the team earn the trip and go on to win the national contest, the real winners could be young autistic students in central Kansas.