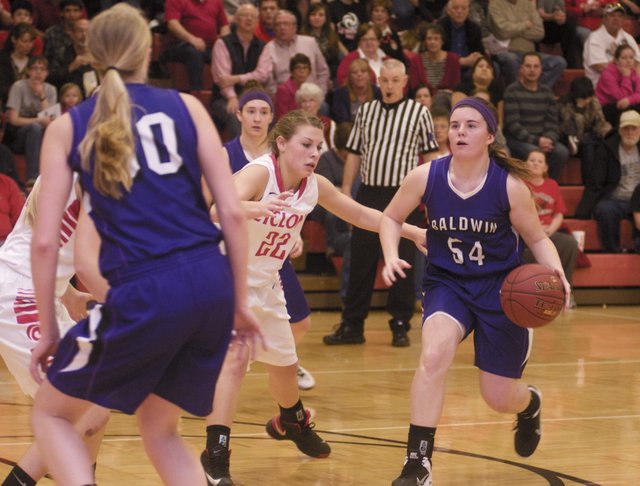 Baldwin senior Hailey Cope drives in the Friday's game at Ottawa. The girls lost in overtime in the last game of a four-game road swing.
Stories this photo appears in:

The Baldwin High School girls ended a four-game road trip Friday with a 45-29 overtime loss to Ottawa. After a close first half, the visiting Bulldogs scored the first seven points of the third quarter to take a 28-20. Ottawa steadily chipped away at the lead, going up, 36-35, before Baldwin senior Hailey Cope hit one of two free throws with 2:30 remaining in regulation to knot the game.