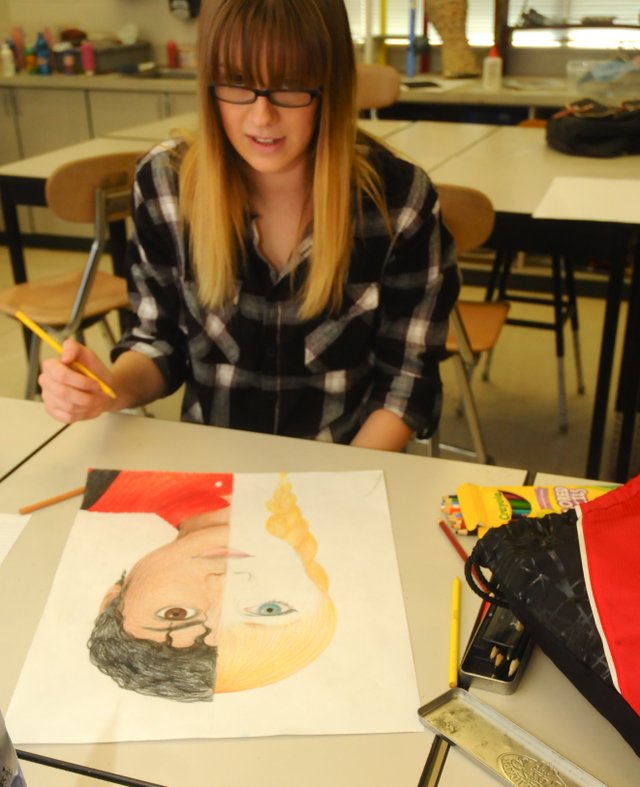 Sophia Brich works to complete a colored-pencil drawing of herself and Michael Jackson. It is one of a series of 12 self-portraits she will complete as a requirement in a Baldwin HIgh School advanced placement class.
Stories this photo appears in:

Sophia Brich admitted last Thursday a colored-pencil drawing that she was finishing, with left side of her face juxtaposed with the right side of Michael Jackson's face, told something about her. "I have a slight obsession," she said of the late pop superstar.