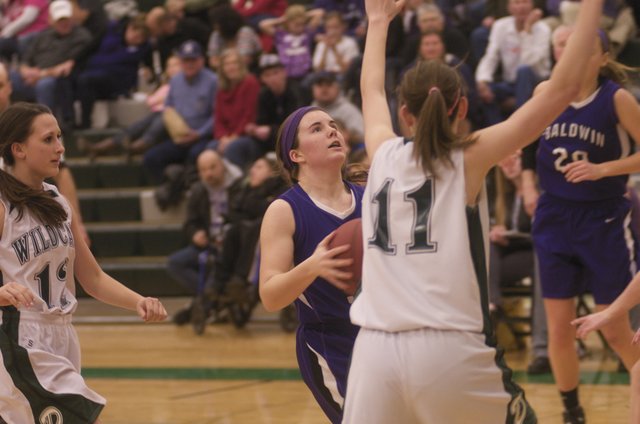 Baldwin's Hailey Cope attempts to score in the lane against taller De Soto players in the Bulldogs' loss Friday to De Soto, 40-28.
Stories this photo appears in:

The Baldwin High School girls suffered a cold shooting second half in a 40-28 loss to the De Soto Wildcats. The Bulldogs and Wildcats traded the lead in the game throughout the first half before De Soto wrested the lead for good at 18-17 with 1:16 remaining before halftime.