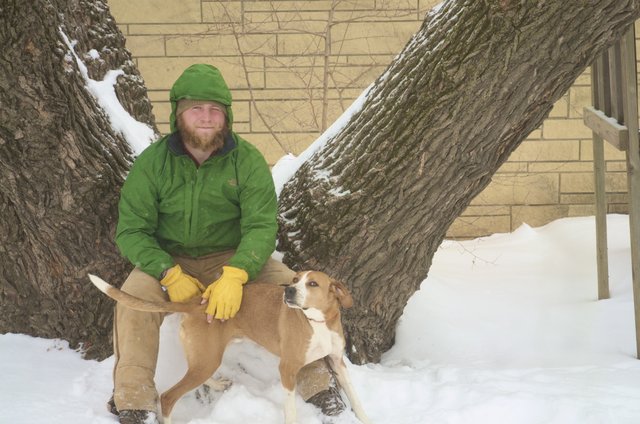 Luke Weaver and his dog, Charlie, recently completed a nearly nine-month hike of the 2,185-mile-long Appalachian Trail. The 24-year-old Weaver said it was something he did to provide to himself he was recovered from surgery gone bad that nearly cost him his right leg.
Stories this photo appears in:

If your ambition is to walk the length of the Appalachian Trail, Luke Weaver advises you take a dog with a good nose and pack plenty of Reese's Peanut Butter Cups. Weaver gained those insights from walking the 2,185-mile trail that spans the nation's mountainous Eastern spine. He started his hike May 15, two days after graduating from the North Central Kansas Technical School in Beloit. The 24-year-old son of Baldwin City's Rick and Vickie Weaver finished the journey last week.