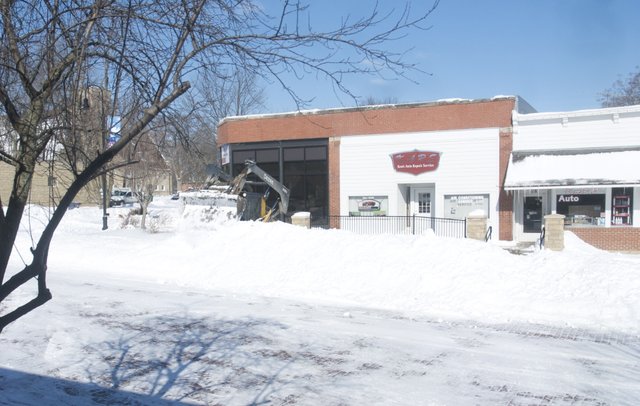 A city employee makes an impressively high wall late Wednesday in the middle of High Street from snow plows pushed to the curb. Digging out from Tuesday's storm that dumped up to 10 inches on the community was an activity that occupied most city residents Wednesday.
Stories this photo appears in:

Stepping outside at about 11 a.m. Wednesday, Martha Wright weighed keeping Whitney's Hair Salon open for the day. The salon was closed Tuesday when the worst winter storm of the season blow into northeast Kansas, dumping the predicted 8 to 10 inches of snow on Baldwin City. Wednesday dawned bright and clear and brutally cold single-digit temperatures.