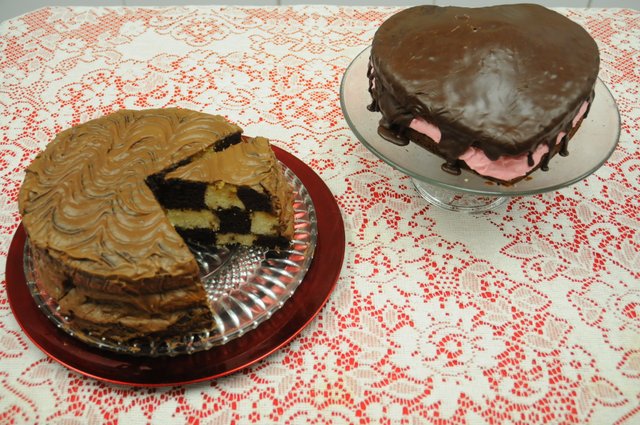 Chocolate goodies such as these and art will once again be available to the highest bidder at the 26th annual Chocolate Auction. The event will start at noon Sunday at the Lumberyard Arts Center.
Stories this photo appears in:

In its 26th year, the Chocolate Auction is enough of a community tradition to have its own traditions. The annual art benefit will be Sunday at the Lumberyard Arts Center, 718 High St. Sandy Cardens, Lumberyard Arts Center board member, said the doors will open at noon for the silent auction of many food items and smaller artworks and the live auction will start a 2 p.m.