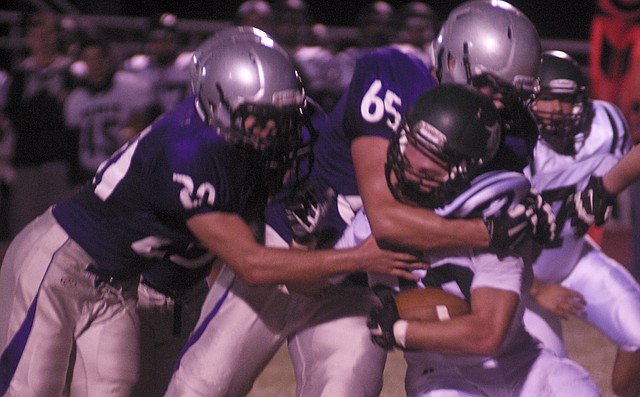 All-Frontier League offensive an defensive first-team selection Christian Gaylord, 65, makes a tackle in a Baldwin HIgh School game this fall. He and junior Joel Katzer made first-team honors on both sides of the ball.
Stories this photo appears in:

Five Baldwin High School football players were named to the All-Frontier League first team with two Bulldogs earning both offensive and defensive first-team honors. Senior Christian Gaylord, a University of Nebraska commit, was an all-league first-team offensive line selection for the third time and named a second-straight year on the first-team defensive line.