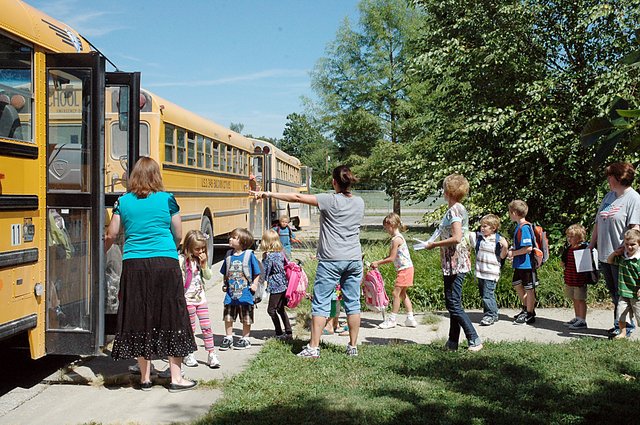 Baldwin school district elementary school students will be boarding The Walking School Bus starting Oct. 1 for a six-week morning program. Volunteer escorts are now being recruited for the effort.
Stories this photo appears in:

Busloads of elementary students will walk a 1.25 to 1.5 miles to school daily for six weeks this fall. Baldwin Elementary School Primary Center Principal Deb Ewing-Gwin applied and received a $3,100 grant for The Walking School Bus through the PedNet Coalition, a Columbia, Mo., based non-profit promoting "active" transportation methods.