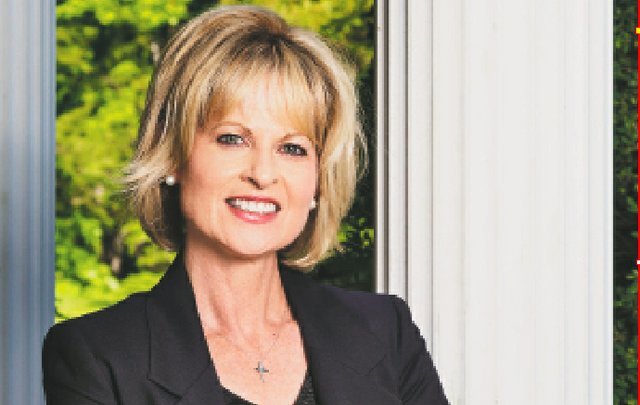 Dr. Lynne Murray
Stories this photo appears in:

At 9:30 a.m. Thursday, Baker will rededicate the Clarice Osborn Memorial chapel, an English transplant, to mark the sesquicentennial of its construction. It is one of two significant events scheduled on the campus that day. The second will be the 11 a.m. inauguration of Baker President Lynne Murray. It was announced last December: Murray would be hired to succeed retiring Pat Long as Baker's 29th president and start in the position July 1. Murray sees symmetry between the day's two events. She, too, is a transplant now tasked with establishing her role on campus while she and her husband, Jeff, find a place in the community.

Ever since she participated in grade-school oratorical contests, Lynne Murray has been comfortable in front of a crowd. An essay contest sponsored by the local American Legion in Ridge, Md., piqued Murray's interest as a second-grader. She entered and placed first for her entry in "What America Means to Me" and received a government bond. Since that moment, Murray savors those times when she can speak before a crowd.