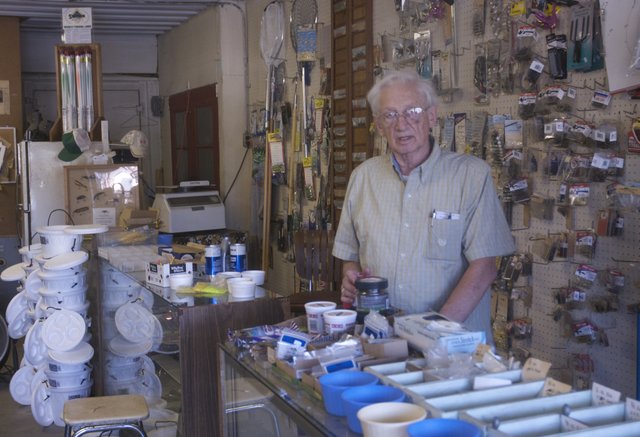 For 34 years, Gene Nelson has been selling bait and tackle from his shop on U.S. Highway 56 and sharing the wisdom gained from a lifetime of fishing. Now retired after heading the Baker University biology department for 26 years and teaching at the school for 28, Nelson is at the shop from 4 to 6 p.m. Monday through Friday, 9 a.m. to 5 p.m. Saturday and 10 a.m. to 2 p.m. Sunday.

Stories this photo appears in:

Much has changed since Gene Nelson first bought his bait and tackle shop at 321 Ames St. in 1981. Then, the shop was next to a boat dealership that benefitted from Kansas City traffic buzzing by on U.S. Highway 56 headed to Clinton Lake.