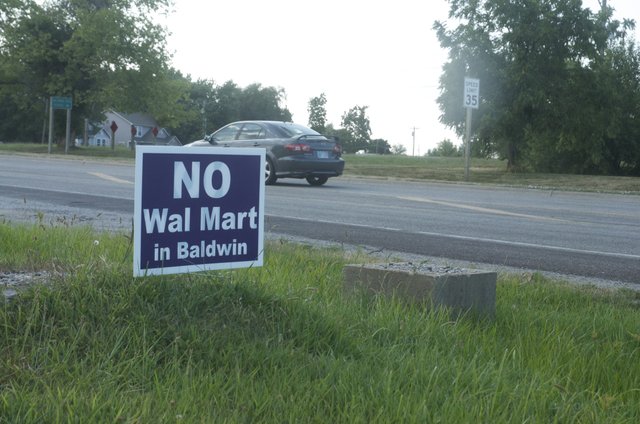 The signs in opposition to the proposed Wal-Mart Express have mostly disappeared with Wal-Mart Inc.'s decision not to go forward with a plan to build the store at a proposed U.S. Highway 56 site. Opponents are nonetheless being proactive in case the retail giant proposes a different location and with measures that would protect against other such plans.
Stories this photo appears in:

The "No Wal-Mart in Baldwin" signs are gone and so is a proposal to build a Wal-Mart Express on U.S. Highway 56, but an opponent to the store said those against the proposal remain vigilant.