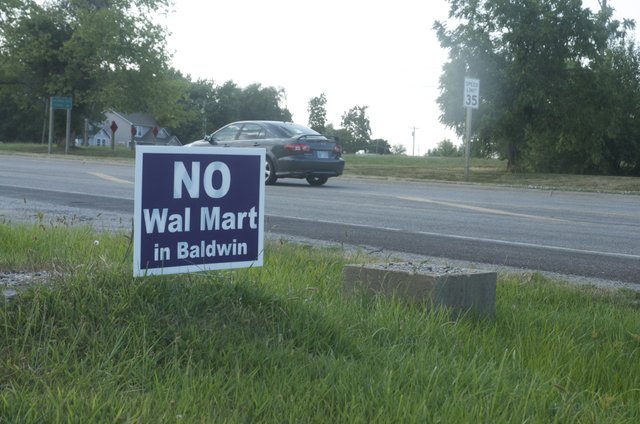 A sign across U.S. Highway 56 from a proposed Wal-Mart Express states a view widespread in Baldwin City since it was learned last month that Wal-Mart Inc. planned to build one of its new, smaller retail stores in the community. A Wal-Mart spokesperson confirmed Friday the company would not be building at that location but left open the possibility it could explore other sites in Baldwin City.
Stories this photo appears in:

Wal-Mart Inc. has dropped plans to build a Walmart Express at a Baldwin City site that spurred community protests last month. Although the announcement of the decision left the door open for the retail giant to explore another site in the city, it ended any further city consideration of the site on U.S. Highway 56 between Eisenhower Avenue and Washington Street.