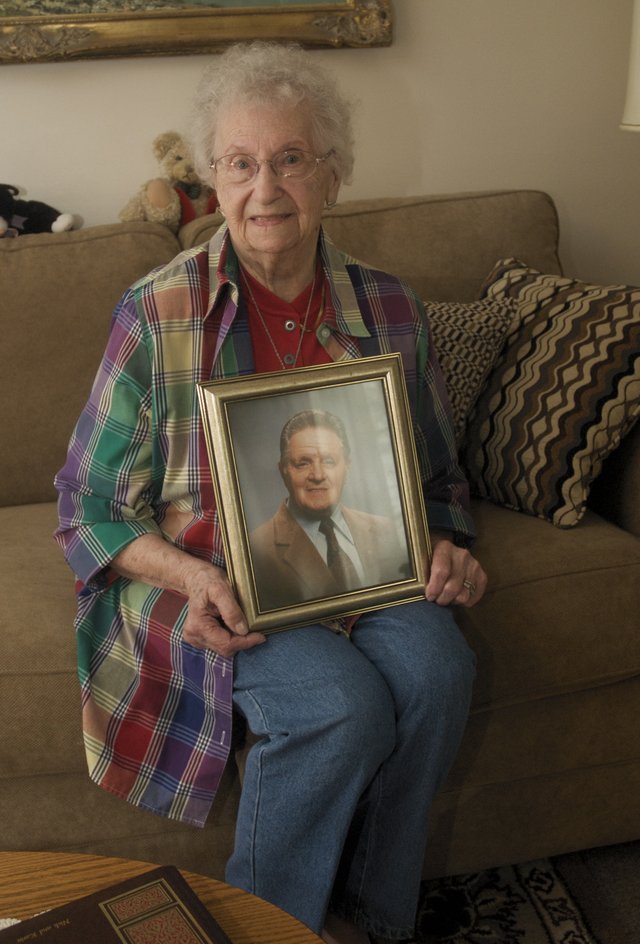 Karin Constantinescu poses with the photo of her late husband, Nicholas, who she met when they were both refugees in Austria late in World War II.
Stories this photo appears in:

Karin Constantinescu says was too swept up in the momentum of events to remember exactly what she was doing May 8, 1945, when World War II ended in Europe. Details like dates are hard to pick out in the swirl of activities, but the 89-year-old Baldwin City woman vividly recalls the larger picture of the European war's last months. Her story was that of a refugee, who fled to Linz, Austria, from her hometown of Waldegg, about 25 miles southwest of Vienna, to escape Russian troops advancing from the east.