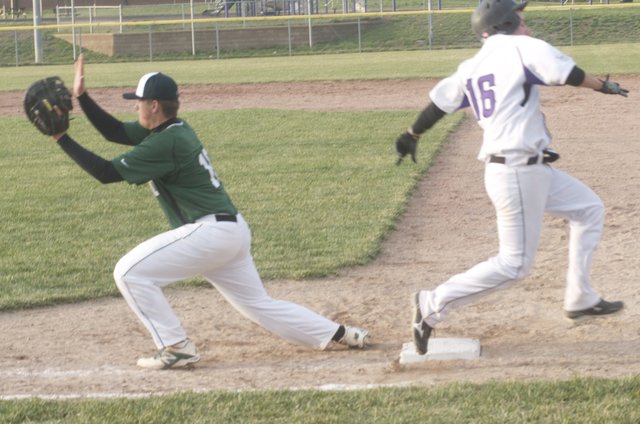 Baldwin Junior Brock Randels pick up an infield single in the Bulldogs' 8-2 victory last Thursday against De Soto.
Randels missed the base but was able to get to the bag safely when the throw pulled the De Soto first baseman off the base.
Stories this photo appears in:

Baldwin High pitchers dominated Tuesday as the Bulldogs swept a doubleheader against Frontier League foe Louisburg.