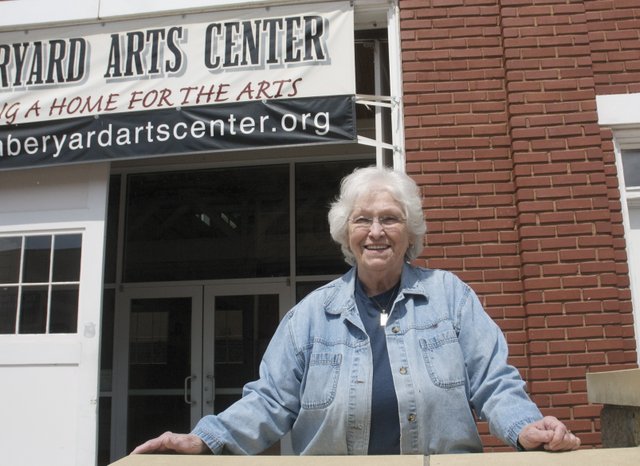 Sandy Cardens
Stories this photo appears in:

This weekend, the Lumberyard Arts Center will be filled with Maple Leaf Festival arts and crafts booths. There was a watercolor class Tuesday afternoon and Baldwin City PEO meeting that evening. Artists will gather to work on their art during an open studio Thursday afternoon, and a showing of the art of the late Tom Russell overflows from the gallery into the main courtyard. All that activity is what Sandy Cardens envisioned when she had the inspiration 13 years ago to convert the closing Baldwin Lumber Company into a community arts center.

Face to Face is a weekly feature highlighting those who live or work in Baldwin City. Each week The Signal will pick one person to highlight in the community. This week we meet Lumberyard Arts Center board member and gallery coordinator Sandy Cardens.