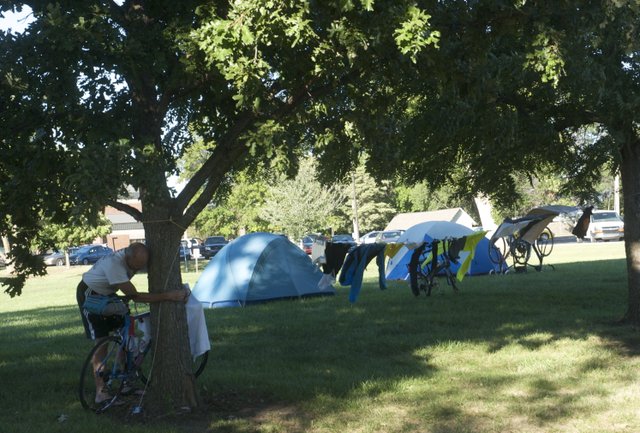 Tim Roth locks up his bike while the riding clothes of his 27 fellow bikers on the Santa Fe Trek dry in front of tents pitched Monday on the Baker University Campus.
The trek retraces the route of the Santa Fe Trail and stopped in Baldwin City on its 15 day.

Stories this photo appears in:

Riders retracing trail from Santa Fe, N.M., to West Franklin, Mo.