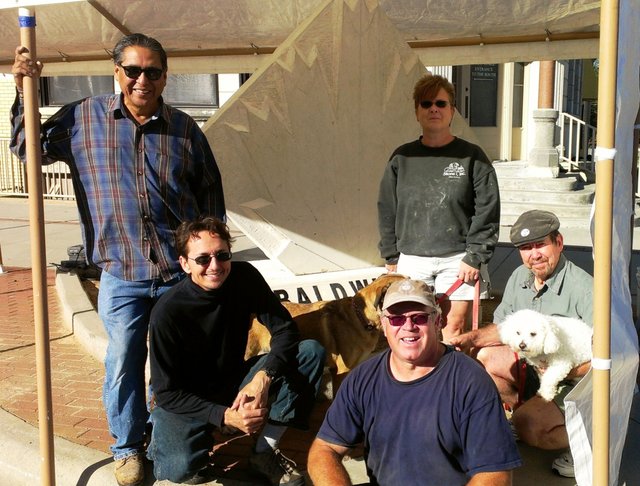 Members of Kansas Sculptors Association who worked on the city's new maple leaf statue take a break from their efforts on a recent Saturday workday. Clockwise from top, the sculptors are Don Nieto, Lawrence, Teresa Whelan, Manhattan, Forrest Waltman, Baldwin City, Dennis Engle, Baldwin City and Matt Kirby, Baldwin City. The statue at the corner of Eighth and High streets will be unveiled a ceremony at 10 a.m. Friday.
Stories this photo appears in:

A very different kind of maple leaf from those colorfully covering the trees that line Baldwin City streets will be on display at this year's Maple Leaf Festival.